Radio One-Sheet

(pat mAcdonald—Grammy nominee from Timbuk3--and melaniejane)
Alternative Blues / Rock

*** Track 11 (Wanna Be Your Dog) and Track 12 (Shut Up) contain expletives ***

Track Listing:
01. Sintro (:40)
02. Blues of Sin/Babylove (5:13)
03. Reset Me Lord (5:11)
04. No One's Daddy (3:48)
05. 42 Blues (4:22)
06. Drinkin' or Drivin' (4:58)
07. The Little Things (3:16)
08. Count To Ten (3:36)
09. Meet Ze Monsta (PJ Harvey) (2:42)
10. Rollin' and Tumblin' (Traditional) (4:25)
*** 11. Wanna Be Your Dog (Iggy Pop) (2:59)
*** 12. Shut Up (4:25)
13. Purgatory Risin' (2:46)

All songs written by pat mAcdonald except 9, 10 & 11.


Press Quotes:

"

HELLFIRE PHILOSOPHY AND MERCILESS RHYTHMS

... LEADS US WILLINGLY TO THE PLACE WHERE NO ONE GETS OUT UNSCATHED."

-Margaret Moser,

Austin Chronicle

(Click HERE for the whole review)
"SERIOUSLY SWAMPY AND ELECTRIFYING RIFFS, ARMED WITH NUTS-AND-BOLTS INSTRUMENTATION PERFECT FOR ITS STRIPPED-DOWN, AMPED-UP APPROACH TO ALT-BLUES"
 - The Onion
(Click HERE for the whole review)
"MONUMENTAL...
SIN AND REDEMPTION IN ALL 13 TRACKS... ADDICTIVELY RHYTHMIC... ABSOLUTELY PERFECT!"

-TJ Dewey,
GBNightlife
.com
(Click HERE for the whole review)
"SLINKY, GROOVY, BLOOZY, BOOZY, DIRTY, SWAMPY, SEXY, DANGEROUS, WIPE-THAT-DROOL-OFF YOUR MOUTH, SON, HOWL-AT-THE-MOON MUSIC"
-Paddy Fineran,
Kenosha News
"AN ADMIRABLE TESTAMENT TO A LITTLE MUSICAL TRUTH GOING A LONG WAY"
-Brady Bell, Detroit Metro Times (Click HERE for the whole review)
"DARK AND DIRTY... ALL THAT IS SWAMP, GUTS, AND GLORY"
-

Lane Klozier,

Maximum I
nk
(Click HERE for the whole review)



Contact info:
melaniejane

mj@purgatoryhill.com

414-254-2299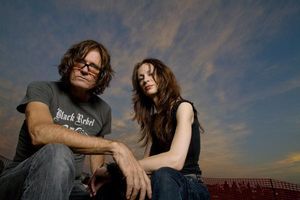 www.purgatoryhill.com