JANUARY 1, 2010
National Top 9s
Margaret Moser
1) THE DECEMBERISTS The Hazards of Love (Capitol)
2) AMONG THE OAK & ASH (Verve Forecast)
3) THE DECEMBERISTS The Hazards of Love (Capitol)
4) PAT MACDONALD Purgatory Hill
5) THE DECEMBERISTS The Hazards of Love (Capitol)
6) DAVIE ALLAN & THE ARROWS Retrophonic (Arrow Dynamic)
7) THE DECEMBERISTS The Hazards of Love (Capitol)
8) ONE ESKIMO (Artist First)
9) THE DECEMBERISTS The Hazards of Love (Capitol)

 01/01/2010
Paddy Fineran
I'm usually not much on the end of the year lists, but I don't think I've really done this yet before.  So, here goes with – yeah, another of those – end of the year lists. Let's start with my favorite CDs that were sent to me this year.   
Purgatory Hill (self-titled) - This was altogether, start to finish, a brilliant listen. Purgatory Hill - Pat MacDonald's nom du jour - and equal multi-instrumentalist melaniejane's swampy bloozy debut is a wickedly haunting, deliriously sexy kick-ass affair.  The man who had a mega-hit while in the group Timbuk3 is no longer examining a future so bright he has to wear shades. The road now ahead is dark and delicious, full of wildly veering twists and turns and a treasure trove of critics' "Best Of" platitudes.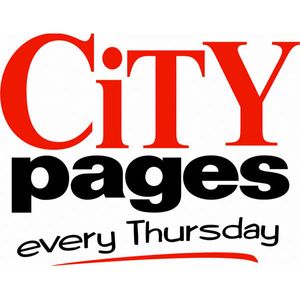 CITY PAGES (Wausau):
1. Spoon - Transference
2. Vampire Weekend - Contra
3. pat mAcdonald & melaniejane - Purgatory Hill
4. Eels - End Times
5. Jet - Shaka Rock
6. Shane Dwight - Plays the Blues
7. Modest Mouse - No One's First & Your Next
8. Them Crooked Vultures - ST
9. Eric Sardinas & the Big Motor - ST
10. Alberta Cross - Broken Side of Time

10 must-see concerts
Rich Albertoni
09/11/2009
Week 6: The Future's Still Bright
Pat mAcdonald
Harmony Bar, Friday, Oct. 16, 9:45 pm
Another icon of Madison music's past, mAcdonald formed Timbuk 3 while living here in the mid-'80s. The group went on to be nominated for Best New Artist at the 1987 Grammys on the popularity of the hit "The Future's So Bright, I Gotta Wear Shades."
Timbuk 3 may have been a one-hit wonder, but mAcdonald's impact on Wisconsin music has been long-lasting. He now resides in the Door County community of Sturgeon Bay. Each June for the past few years, he's hosted the Steel Bridge Songfest, a songwriting clinic that's featured Jackson Browne and Jane Wiedlin of the Go-Go's.
Wiedlin moved to Madison in 2007 after attending Steel Bridge and hooking up with Travis Kasperbauer from the local rock band Whore du Jour.
mAcdonald's solo 2009 release is the bluesy Purgatory Hill, which features the unusual sound of his cigar-box guitar.